About US
Austin Tennis Drills provides drill sessions, hitting partners and instruction for both beginners and seasoned tennis players. We also provide clinics for groups of 3-8 people. Whether you want to learn tennis, improve on your current game or just go out and hit for fun, we'd love to help!
Pricing
AFFORDABLE LESSONS, HITTING PARTNERS & BALL MACHINE RENTALS
Our Team
Let us help you improve your game.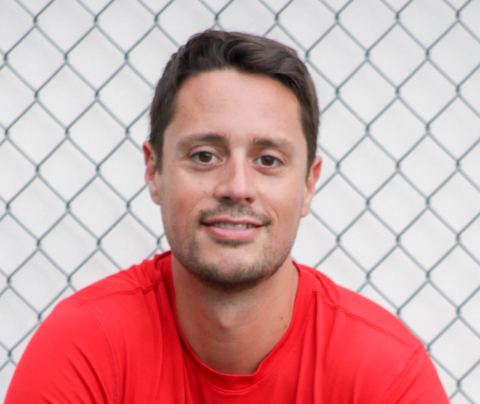 Nate O.
Drill Instructor | North Central Austin
Nate has had a love for playing tennis ever since he was a kid. He began serious training in his mid 20s under the guidance of USTA coach Julian Mielniczuk. Over the last 9 years he has played in competitive leagues in Boston and Austin and has volunteered with World Team Tennis, the Special Olympics and Tenacity. Nate enjoys teaching tennis players at beginner and intermediate levels as well as running drills and ball feeds for more advanced players.
Nick J.
Drill Instructor | Central & East Austin
Nick has played his whole life and comes from a family of collegiate tennis players. Nick himself went on to play for Vassar College in New York and helped the team to two conference championships and four trips to NCAA Championships. He later coached the Brewers and took a Head Pro position at a local New York club before returning to Texas. Nick still loves competing and enjoys helping his students improve their game.
Chris M.
Drill Instructor | South Austin
Chris has been involved in the Austin tennis scene since 1984. He has maintained a 4.5+ rating for over thirty years and has extensive experience in league and tournament competition. His coaching philosophy is based on increasing a players consistency through fitness, technique and understanding of the game. Chris loves the game of tennis and enjoys helping his students achieve their goals.
Dugg T.
Drill Instructor | North Austin
Dugg is an avid tennis player and USPTA Certified Professional Coach. He enjoys teaching both juniors (beginners to Super Champs) and adults alike. Game strategy, conditioning and stroke production are just some of the major areas he can help you improve upon. A veteran with over 38 years of experience, Dugg would love to help you achieve your goals!
Clinics
Interested in joining one of our clinics? Please follow the link to our Meetups page. To sign up for a clinic you'll need to create a Meetup profile (it's free!). If you have any questions feel free to email us.